Welcome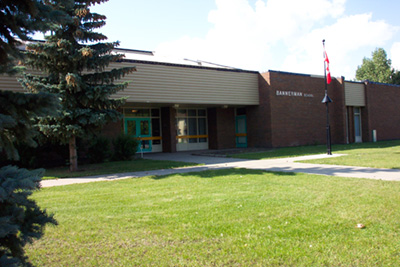 REGISTRATION FOR THE 2021-2022 SCHOOL Year
Bannerman School is full in planned classes in grades 1, 4, 5 and 6 in the regular Program. We will now only accept resident students for these grades who newly move into the school's attendance area for the regular program. A resident student of Edmonton Public Schools has at least one parent or legal guardian living in Edmonton who is not Roman Catholic. Non-resident students can enrol in another Division school with space in planned classes.

If you are registering for Kindergarten or if you are new to Edmonton Public Schools, you must register online.
If you require any assistance please contact the school office at 780-478-7706
The mission of Bannerman School is to ensure high-levels of learning for all. The achievement of our students and their roles as our future neighbors, workforce, and leaders makes this a critical mission. When we say "learning for all", however, we don't just mean each student. All stakeholders are valuable resources and supports in the growth and development of our children, and it is a priority to connect teachers, support staff, and families to learning opportunities that will help our learners achieve our mission.