Welcome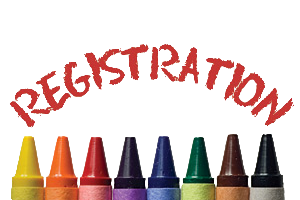 School Supply lists can be found on the Parents tab under Registration.
REGISTRATION FOR THE 2023-2024 SCHOOL Year
Kindergarten Registration
Registrations for kindergarten will be accepted begining February 1, 2023 for children who were born on or before December 31, 2018
NEW STUDENT REGISTRATION
For the 2023 - 2024 school year, Bannerman School is full in planned classes in Kindergarten, Grade 1, Grades 3, Grade 5 and 6 in the regular program. A Kindergarten student who is a resident and lives in the school's attendance area may still register. We will now only accept resident students in Grades 3, 5 and 6 who have newly moved into the school's attendance area for the regular program. A resident student of Edmonton Public Schools has at least one parent or legal guardian living in Edmonton who is not Roman Catholic. Non-resident students can enrol in another Division school with space in planned classes.

If your child is new to Edmonton Public Schools, you can register for school online. Visit the Division website to learn how to register for school.
CURRENT DIVISION STUDENTS PRE-ENROL
You will need to pre-enrol on SchoolZone to tell us the school you'd like your child to attend next year. Find important dates and deadlines and learn more about pre-enrolment, which opens between March and April each year.
If you have questions about registering for school, contact the school office.
The mission of Bannerman School is to ensure high-levels of learning for all. The achievement of our students and their roles as our future neighbors, workforce, and leaders makes this a critical mission. When we say "learning for all", however, we don't just mean each student. All stakeholders are valuable resources and supports in the growth and development of our children, and it is a priority to connect teachers, support staff, and families to learning opportunities that will help our learners achieve our mission.